1.2 - TENBY SOUTH - SKRINKLE HAVEN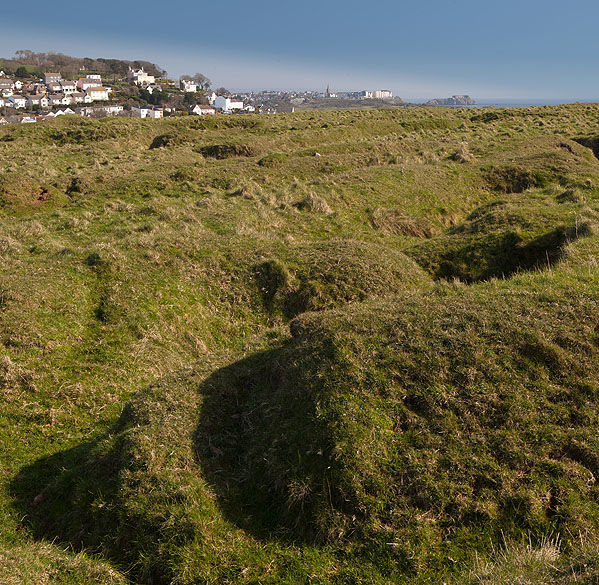 Near the western end of the Penally Rifle Range , near the coast path , are the surviving
trenches , cut in the landscape , to train troops before being sent to the Western Front
during the 1914-18 War .
The CADW website has aerial photos of The Penally Trenches ,
which show the full extent of this site .
Penally Village , Tenby , St Catherine's Island in the distance .
Ref: 9855
Date: 26/03/2012
Location: SS 1119 9854